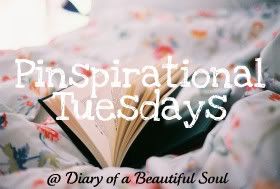 I'm linking-up to 'Pinspirational Tuesdays' today, hosted by Jessica @ Diary of a Beautiful Soul, with a few of my favourite, recently pinned, pins. :)
The medieval look? <3
That's really sweet! <3
Raindrop bokeh! Wow!
Lol! How cute is she?! ;D
Glitter. is. amazing.

There you go. That's all there is to it! ;P
Yes! <3
One of my favourite parts! :D
I wish I could say otherwise, but this really looks like me.
ummm... this too.
the hair... it's perfect.
All images/photos via my pinterest pinboards.